September 11th, 2017
My new website online store. Hello, I am switching to zazzle completely this year, so for those that follow me, the web link I put on the page it is where to go. There is more in that new website, and it cost me nothing.
November 7th, 2016
Thanks for visiting me on my website. The link I put in this post, link to a blog that tells you about me and my art work and the meaning of the paintings I have made.
I draw realism art. What I mean about that is, I try to draw and paint like I see things, like in real life the you see it with your own eyes. I hope you enjoy my art work, if not well I hope that you had a good time while it last.
June 16th, 2016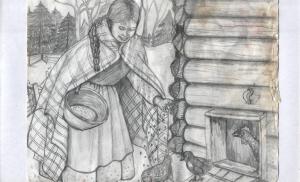 It is still about my art work and some photos shots that I did. I did a lot of acrylic painting recently and I do some mix of Pencil with pastel or color crayons, I like to be very creative in what I'm doing, and the outcome is not to be ashamed of. I did put in my website from my old drawing years back to the most recent. Enjoy!!




You can find me on Facebook under the name of : " Francine's Brushes and Pencils "


make custom gifts at Zazzle







http://ptp4ever.fr/credit2.php?pseudo=tourterelle

June 30th, 2015
Hi!

I didn't write much for the last months on the way my art work is progressing ! I was stalled for months without lifting a finger to either paint or just drawing. Although for the last three months, I have made at least 3 acrylic painting, and the most challenging was, when I decided to give myself a big challenge, to draw " The Hall Of Mirror, Versailles, France. I looked at my canvas, and thought, where to start, well I told myself, " focus" start for sure with the perspective of it. The horizon, my lines had to really be strait. The first time of my life that I drew something like this size, in paint.

I can francally tell you that I asked God to guide me, He did !

Next time, I had in mind to paint a castle from the 1100's RIchard De Lions Heart, we'll see....



March 17th, 2014
It is about my art work, all what I've drawn, and recently I began a new field in doing acrylic painting so the result astonished me. I'm pretty much satisfied for the result, although I find it a good challenge, but I do enjoy it. I am intending to put more info. and I'll add more of my drawings as I go .










http://www.ylwebsite.com/essentialoils4life





make custom gifts at Zazzle